Jasmin Asian massage offers the finest sensual massage London experience, which includes is tantric massage, erotic massage and sensual body to body massage therapy. Jasmin Massage London provides premium quality deluxe erotic massage treatments incorporating body to body (b2b) massage techniques into every single session.
If you want to find the best solution to enhance your lifestyle and wellbeing then a fantastic body-to-body massage session is definitely the best solution for you. This is unique and inseparable part of our London Asian massage and is performed by our experienced Asian massage therapists. Body to body (B2B) massage session offers a variety of amazing benefits whilst delivering the absolute pleasure and satisfaction along the way.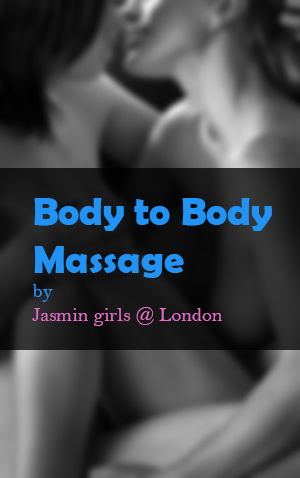 Sensual body to body massage requires both the client as well as Asian massage therapist being totally naked as it is actually a part of a sensual, erotic and sexually stimulating massage. Your beautiful nude Asian massage therapist will light the candles, burn some enticing incense and some soothing music will be playing in the background.
During your tantric body to body massage your stunning sensual massage London therapist will use not only her hands and the massage therapist will also use her beautiful naked body to massage yours. At the start of body to body erotic massage session, she is going to apply a generous quantity of natural massage oil onto your entire body and massage every muscle of your nude body with her hands then simply slide her nude body against yours to set off a variety of incredible feelings and sensations.
This is an experience that will bring you to the cloud nine: Sensual Body to body massage is spiritually connecting since your body is directly stimulated by her warm breath, silky soft skin and curves. This erotic encounter is nothing like anything you have tried before, which makes Tantric body to body massage session significantly more stimulating. You will be amazed how invigorated you may feel after your nude sensual massage session particularly where the erotic massage is done by an experienced naked masseuse. Body to body massage creates strong sensual aura although the massage per se doesn't always need to be too sexual or erotic.
The fact is, it is possible to renew your sexual energy as well as experience absolutely sensual feelings during the course of your London massage session; prepare yourself to indulge in a full-on sensual encounter nonetheless. If you want to learn more about the this massage, you can continue read the benefit of get a body to body massage in London.
Book Body to Body Massage
Wanna have a sensual body to body massage at London? Contact us and get the most exciting treatment in the city!
We offer both incall and outcall massage, feel free to contact us for more information.