Jasmin offers erotic style of Asian massage for couples is meant to help amend the lack of variety of their intimate lives. Man and woman both, being together for a long amount of time commonly are undergoing a relationship and sexual crisis. So it is good to come up with an answer in evoking new intimacy, sexiness and desires between them. To find a solution in in sensual couples massage is quite common between not only mature couples with experience but also between young and unmarried. Everyone can acquire something in erotic couples massage London.
Tantric massage is usually recommended for those who seek sexual diversity and new sensations. Gender doesn't matter, age doesn't matter. Massage is for everyone.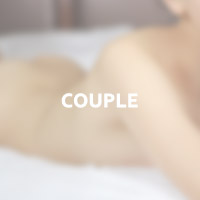 Our Masseuses for Couple Session
Young women are usually preferred as couples massage London therapists, because females are more attentive to every slight detail and have tactful massage skills. Also female tantric massage therapists usually have a good psychologists skills in order to find the right approach for each couple.
It is common to talk over with your erotic massage London therapist about what is going to happen during the tantric massage session or you can choose to have it spontaneous and unexpectedly sensual. Our massage therapists are available for an outcall or incall massage west London sessions.
We are offering aromatic body oils, which are believed to enhance the sensitivity of the skin and open the "energy channels" especially for couples. Candles are burning, sensual slow music is played, you can have some wine to set the mood and ease up the tension.
There is a choice to have either one or two beautiful tantric massage therapists, it's really up to the couple in what they want to achieve.

Erotic Couples massage in London
If you or your partner would like to learn erotic massage techniques, it is best to have one professional sensual therapist showing how it's done. She will spend more time explaining and showing a number of erotic techniques including tantric breathing and how to perform lingam massage or yoni massage. However, for this kind of erotic massage session minimum 1.5 h appointment is recommended. Also you can book one massage therapist if you would like to arrange tantric massage as a surprise or present for your partner or sometimes people prefer a very intimate session with just one massage therapist.
Two Asian massage therapists option is available for couples that would like to have erotic massage simultaneously. Here both of you can just relax and enjoy being massaged together by two beautiful and highly skilled erotic massage therapists.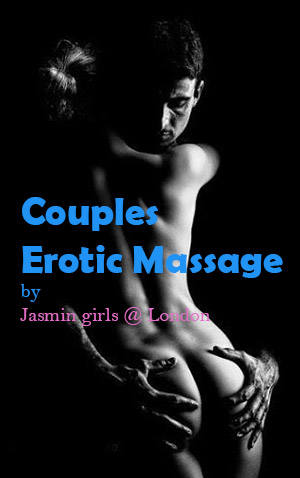 You can have shower or a bathing ritual with your sensual massage London therapist and your lover all together if you have spacious bathroom in your hotel room or your residence. Afterwards your tantric massage session can be started. Erotic massage London therapist will begin to massage you or your partner depending on your erotic fantasies and desires. If you have two therapists, they will perform tantric massage at the same time having the couple laying close to each other. It is a very new erotic and sensual feeling to see your partner being intimate with someone else in front of you. Attention is concentrated on the most sensitive parts of your and your partners body, the couple and their masseuse are engaging in a sensual and erotic session of pure sexuality, sliding their bodies against each other.
After the session couples are very satisfied and happy because they gained an incredible knowledge about Tantra, tantric touch, what points to caress, what oils to use and introduced new sensual and erotic experience. There is no jealousy as well, because of our tantric massage therapist's professionalism, and their goal to deliver the pleasure to both of you.
An erotic tantric massage for couple is far more interesting experience rather than a session for a single person as a lot of intrigue is going on while one partner watches another being pleased.
Couples erotic massage London is, of course, a way to release the tension and is a way around the deep intimacy, a special method to add some spice to relationship of man and woman. It is common for a married man to desire a diverse sexual experience, however he doesn't want to betray his wife because he still loves her. So she can come with him for a tantric couples massage and participates in this highly erotic massage session. Thus it is not unfaithfulness. Tantric Massage target is to satisfy them both. It is also common for a wife to desire some spice in her intimate life. In this kind of situation a tantric massage for couples is an important resolution and intimate therapy.

If you would like to arrange London erotic Tantric Massage for Couples session or have further questions, suggestions or requests please do not hesitate to contact us.
We offer both incall and outcall massage, feel free to contact us for more information.