Contact us today and enjoy a top class erotic nuru massage with happy ending in London! With varying techniques of massage becoming ever-more popular, we have decided to provide you with a guide to one that has taken the world by storm. If you've heard of it, London Nuru massage is extremely popular at the moment, lots of famous massage agencies are offering nuru massage treatment on their menu, so we are going to discuss what it is, what the technique involves, and where you can enjoy the experience in London.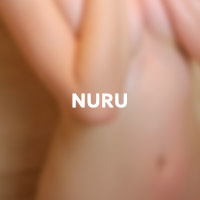 A Complete Guide to Nuru Massage in London
Hi guys, I'm Tina from Jasmin, I worked in several high-end massage parlours in London and have very rich experience in nuru massage, so allow me to provide you some information about the famous & popular Japanese erotic massage in London.
What is Nuru? – Although many believe that Nuru massage is new, it was actually discovered way back in ancient Japan and the term literally translates to 'slippery'. Nuru massage sees the masseuse use body-to-body techniques, normally 'sliding', whilst using Nuru gel. Of all the tantric massages available, this is widely seen as the most invigorating and sexually arousing. Whilst sliding up and down the client's body, you will enter a world of relaxation where nothing else matters in the world.
What is Nuru Gel? – When mixed with water, a special Nuru oil becomes a thick gel-like substance that is used for the massage. The oil used contains a key ingredient, Nori, which comes from seaweed found deep in Japanese waters. In addition to this, the oil is also boosted with other botanicals such as many herbs, grapefruit extract, and aloe vera gel. Not only is a Nuru massage enjoyable, it will also have positive results on the skin. (Reference: London Nuru Massage Guide)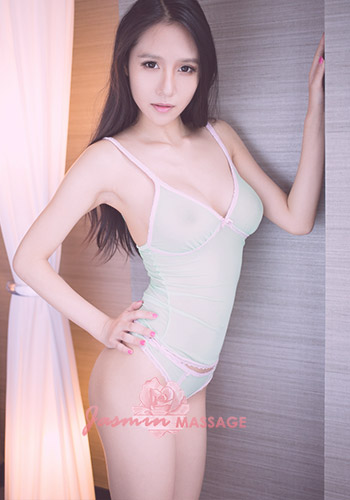 How does the technique work? – After laying down on a waterproof sheet or air mattress, the masseuse will use their body to slide using the gel as you become aroused and your muscles relax. For some, one of the best moments comes when the gel is made and the client watches as the masseuse applies it to her body.
After the masseuse has all the gel necessary, she will apply it to the client. When both parties are ready, she will run and slide her body on the client whilst using various techniques to peak arousal. As the client lays on the mattress or sheet, they will be taken to another place whilst the masseuse continues the wonderful work.
What are the main benefits? – As with all other types of erotic massage, Nuru looks to relax the muscles and remove any stress that can be found in the body and mind. Once finished, you will feel fully-relaxed and relieved in every inch of your body. Furthermore, you skin will feel younger than ever thanks to the additives in the gel. In truth, Nuru helps to massage in a way that otherwise wouldn't be possible; the techniques used will also release toxins.
Is there any Nuru massage specialists in London? – After initial research, you will find that there are dozens of establishments that claim to give a unique 'Nuru' experience but this isn't necessarily true. In recent years, there has been a huge increase in the amount of complaints towards these so-called Nuru massage specialists because the experience isn't authentic. Because of the seaweed gel in use, Nuru massages have to be given by fully-trained professionals but many are currently using cheap alternatives which doesn't offer the same benefits. Before you choose an establishment, be sure to do your research and hear what others have to say about their time with the masseuse.
If you wanted to be sure, you can visit us at Jasmin Asian Massage London as we have some of the most-qualified and experienced Nuru massage specialists in the country. If you don't believe us, you have every right to be skeptical given the information we have just told you but our many happy customers would argue our case. When it comes to London, Jasmin Asian Massage London is perhaps the most highly-regarded massage agency and this doesn't look to be changing any time soon. Also, we offer both incall and outcall services so we can work around your wants and needs.
Summary – As you can see, London Nuru massage is an erotic yet powerful massage technique and one that has to be experienced to be believed. We could sit here are talk all day about this amazing Asian massage technique but the best way to form your own opinion is to give us a call and put the wheels in motion. If you have any questions or need more information, be sure to call us today!

Wanna have an erotic nuru massage at London? Contact us and get the most exciting treatment in the city!
We offer both incall and outcall massage, feel free to contact us for more information.